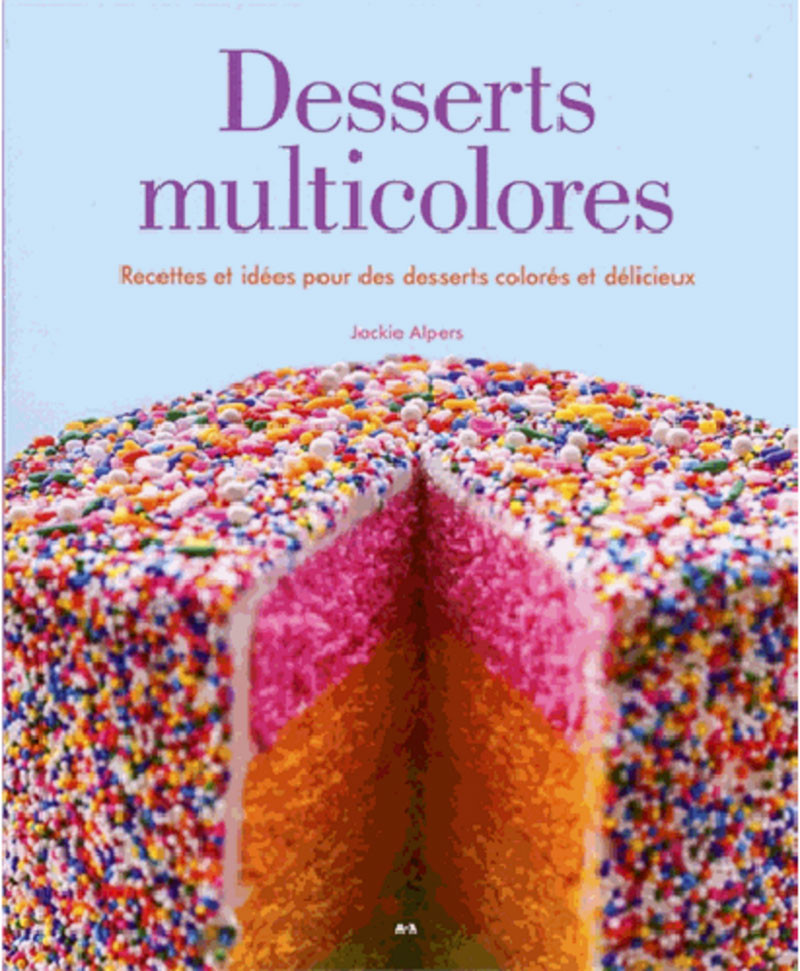 My cookbook, Sprinkles!: Recipes and Ideas for Rainbowlicious Desserts has been translated to French!
The awesome new French title is, "Desserts multicolores – Recettes et idées pour des desserts colorés et délicieux" (Yeah, I know the photo above is a little too blurry to read.)
Get your copy in French today.
Here's the synopsis, in French, obviously.
Voici un guide pour cuisiner de délicieux desserts multicolores avec des nonpareilles (petites perles de sucre). Vous pouvez évidemment les parsemer sur des gâteaux et des tartes, mais saviez-vous que vous pouvez les incorporer aux gaufres, les «broder» sur des biscuits et les congeler en délicieux bâtonnets glacés ? Vous trouverez dans ce livre des dizaines de recettes créatives, colorées et super amusantes, en plus de projets rapides et faciles à réaliser (idéal pour les jeunes enfants), et des cadeaux comestibles parfaitement festifs. Apprenez comment colorer votre propre sucre scintillant, mélanger des nonpareilles pour givrer les cocktails, et même faire vos propres nonpareilles maison. "Desserts multicolores" offre des recettes étape par étape pour rendre le monde plus doux et plus scintillant. Vous découvrirez des sections telles que : Vous aurez aussi accès à un guide d'identification des nonpareilles (pour connaître la différence entre les confettis et les perles), des recettes de nonpareilles maison et des trucs et conseils pour décorer comme un pro.